Tarantellen, Dickson Land.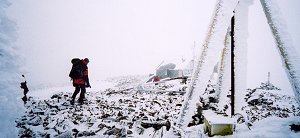 Trip 2 on the summit of Nordenskioldtoppen


Trip 3 approaching the summit of Nordenskioldtoppen. Contrast the conditions!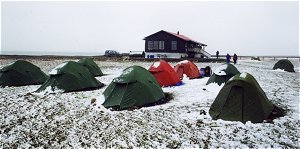 Trip 2's fist morning in Longyearbyen Campsite. The lastest snow falling at sea level (or earliest?) in living memory.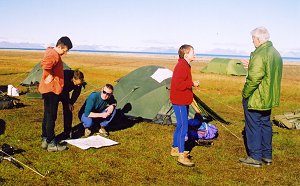 Trip 3's first morning in Longyearbyen Campsite. Did they realise how lucky they were yet?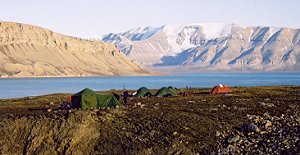 Base Camp 2000, Dickson Land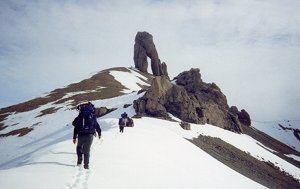 Approaching Tarantallen on the first day walk in Dickson Land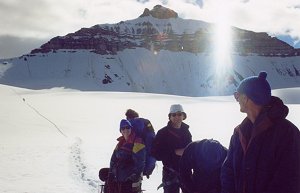 Trip 1 on of Hoelbreen, part of the Dickson Land 3-2-1 walk.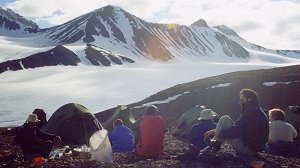 Trip 1 experienced the beautiful "gravel sun terrace" overnight camp above the Horbybreen.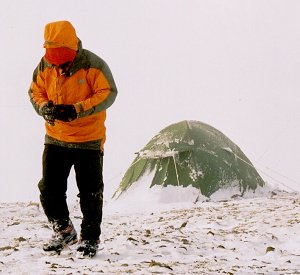 Trip 2 faced a blizzard at the same spot!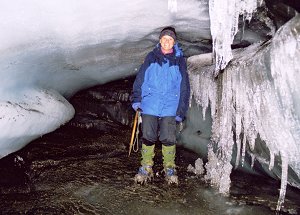 Trip 3, exploring some ice tunnels under the Horbybreen en route back to base camp.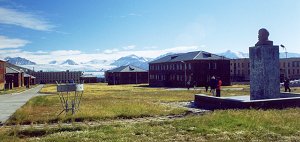 The abandoned Russian mining town of Pyramiden, 5 miles south of base camp.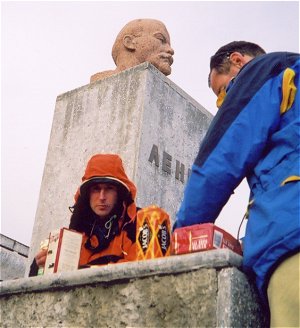 "Lunch with Lenin"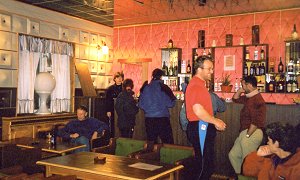 The world's most northerly bar? Inside the "hotel" at Pyramiden!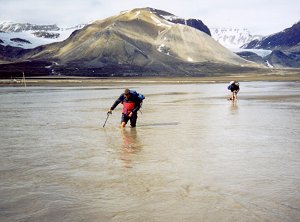 River crossing - a fact of travel in Spitsbergen.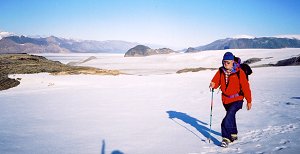 Walking out to our nunattak camp on The Big Breen Experience.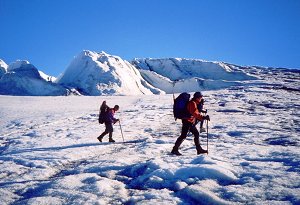 Crossing the Mittag-Lefflerbreen.

View from the nunattak in the middle of the Mittag-Lefflerbreen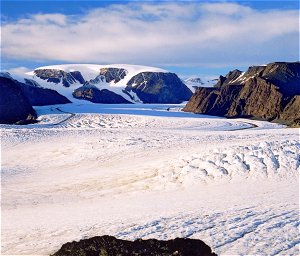 Formidablebreen & Bofffjellet from camp.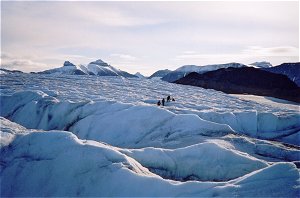 Entering Ny-Friesland en route to Bottfjellet.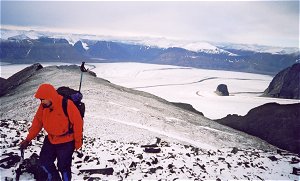 Approaching the summit of Bottfjellet, 925m and 78o50'N